We are happy to help you create your vendor purchase orders in QuickBooks Online. You will provide the products and services, including quantity, price and delivery information by entering it into your client dashboard. Your accountant will send you a notification requesting PO information that will show up on your client dashboard. You can upload information into a folder within your secure document upload portal or email it directly to your accountant. Your purchase orders will be created and uploaded into the From My Accountant folder located within your document upload portal. Your accountant can email approved purchase orders directly to your vendors. We will copy you on all communications to your vendors. We will also upload monthly PO Status Reports into the From My Accountant folder. If your company routinely issues purchase orders to vendors this service can save you lots of time.
Items Are Received Against Open PO Line Items with Vendor Bills
Once your purchase orders have been entered you can receive items against your purchase orders by opening the purchase order and selecting copy to bill. Once a purchase order has been fully received it is automatically closed. If you choose our Accounts Payable Entry Service, your accountant will manage your purchase orders and vendor bill entries for you. Be sure to include items from your Products and Services List on your purchase documents. If you have not selected our monthly Accounts Payable Services, you will use this report to follow up with your vendors on items that have not yet been received. If you have selected our A/P expense entry service, your accountant will manage vendor relations for you, including following up on outstanding line items on open Purchase Orders. Choosing Purchase Order Service together with our A/P Expense Entry Service will save you up to 10 hours per month.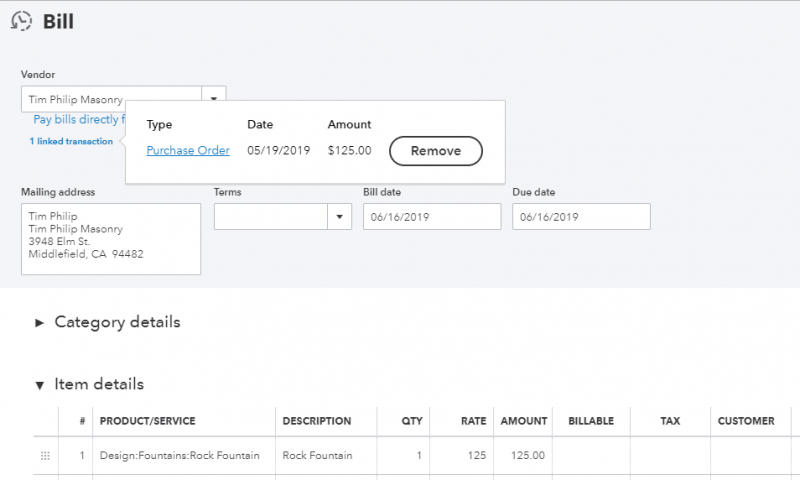 Your Personal Guide to Seamless Accounting: Advanced QuickBooks ProAdvisor at Your Service
Hey there! I'm Gina, and I'm the proud co-founder of Lend A Hand Accounting. Why did I start this? Well, I believe that everyone should have access to affordable, efficient, and flexible accounting and bookkeeping services. It's all about making sure these essential services fit snugly into your budget without any fuss.
We've ditched the traditional hourly rate system and adopted a flat fee pricing. You might be wondering, "Why does this matter?" Well, this way, you know exactly what you're paying for upfront and there are no unexpected surprises. You get to pick and choose the accounting services you need, like a customized menu. And the best part? You're in complete control of when you start or stop using our services. We're essentially just a call or a text away, no need for endless phone calls or draining trips to the accountant's office.
I'm not just any accountant though. I'm an Advanced QuickBooks Online ProAdvisor. That means I'm equipped with advanced expertise and resources to help you leverage QuickBooks Online to its full potential. My goal is to make your accounting process smooth and efficient so you can focus on what you do best – running your business.
Ready to get started? Reach out to me directly at 360-637-4799. We can even kick things off immediately if you're ready. Simply create a free account, and I can instantly take a look at your books and let you know where you stand.
At the end of the day, we're here to serve you. We really appreciate the trust you place in us and we're eager to meet all of your accounting and bookkeeping needs. Looking forward to being part of your team!
Take care,
Gina
The Content is for informational purposes only, you should not construe any such information or other material as legal, tax, investment, financial, or other advice.