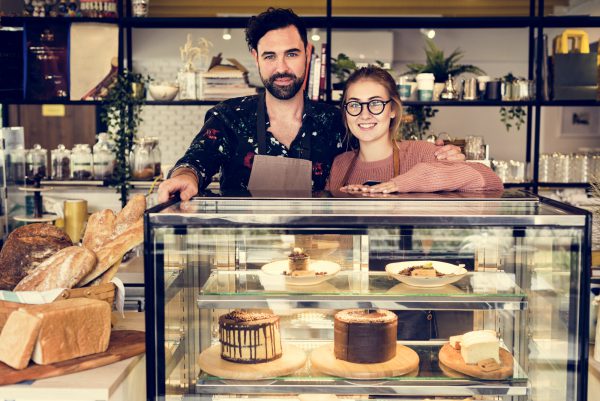 Lend A Hand Accounting LLC
You focus on your business and we'll take care of the books
Life as a small business owner can be stressful. Everyday we are faced with finding customers, driving sales, and putting food on our family table. We know first hand how stressful running a small business can be.
That's why we decided to start a cloud accounting firm specifically for busy small business owners. We've made it easy to get core bookkeeping and accounting services that keep your small business moving. We stand by our promise that you can call us today at 360-637-4799, and we'll be doing your books by tomorrow.
Working with us is Easy
We are the first and only cloud accounting and bookkeeping firm to have our firm's client platform listed in the QuickBooks Online app store.
What this means for you is that we have done a lot of work to use technology to enable us to serve you better. One of the reasons we can quickly start helping you with your books is because our client portal can connect directly to your QuickBooks Online account. This greatly increases the efficiency of our accounting and bookkeeping service delivery.
You can create an account on our portal for free and we can automatically take a look at your books to see where you stand. It only takes a few seconds to get your score.
Get Peace of Mind Knowing your Product and Service Sales reports are Accurate
Expert bookkeeping services to help you organize and properly record your Product and Services sales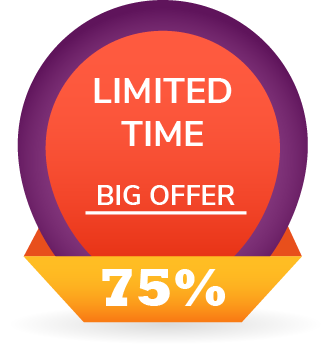 Take 75% off your first month of bookkeeping services when you sign up today and select at least 1 monthly service.
We can start helping you as soon as you sign up, but if you want to talk first, call us now at 360-637-4799
Expert Bookkeeping and Accounting for Small Businesses
With over 20 years experience helping Washington Small Businesses of all sizes with their bookkeeping and accounting, we know you will be another happy client. Let us help you with your bookkeeping today. It doesn't matter if you are already established or just starting out, we will provide rock-solid help at the lowest prices in the industry. Not only will you save buckets of cash, you never have to drive to an office or have endless phone calls. Don't take our word for it, see for yourself by signing up with a free client account.
Not Sure What Bookkeeping Services You Need?
No problem! We do a free consultation as part of our lightning fast sign up process for new clients. We are available 7 days a week, and always willing and ready to talk. The best way to get going is to Create a free Account in our Firm's Secure Portal. Once you do that, it will be easy for us to start helping you with your bookkeeping and accounting needs.
We know our stuff. Sign up and start getting valuable help today.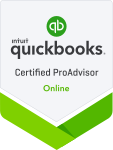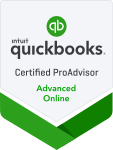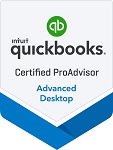 Helping Your Business Succeed
Accounting and Bookkeeping Learning Resources for Your Business
We can work with you from anywhere
Working together in real-time with your bookkeeper has never been easier. We can meet virtually and do screen share with audio and optional 2 way video. We're interested in saving you time and quickly resolving issues. We're happy to talk. Give us a call today: 360-637-4799.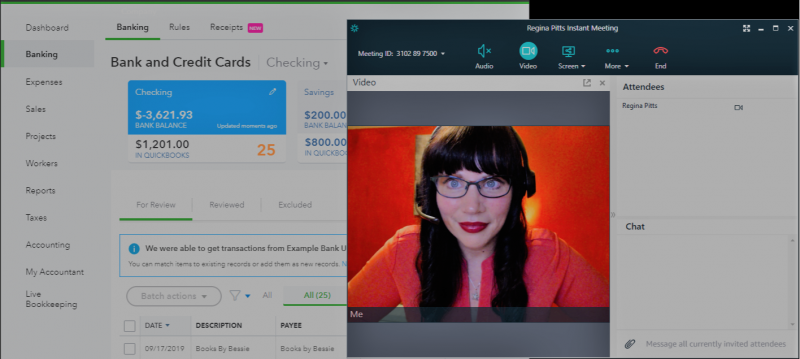 When you know your Cost of Sales you can Relax and Make Money
Our bookkeeping and accounting services help you know how much your sales cost, which is critical to business success
Accounting and Bookkeeping Support by a QuickBooks ProAdvisor Program Member
I founded Lend A Hand Accounting because I believe accounting and bookkeeping services should be affordable, efficient, and flexible. We use flat fee pricing, which makes our accounting services a comfortable fit for any budget. At Lend A Hand Accounting, we've found a formula that really works! You select the accounting services you need, and control when you want to start or stop services. It is all in your hands! We've cut out the need for endless phone calls and long trips to the accountant's office.
Feel free to call or text me now at 360-637-4799. We can also get started right away. Go ahead and create a free account and we can automatically look at your books and let you know where you stand.
We really appreciate your business and look forward to serving all of your accounting and bookkeeping needs. Thanks again!
Gina
The Content is for informational purposes only, you should not construe any such information or other material as legal, tax, investment, financial, or other advice.
Track how much you've put in and Know what to take out
Rest easy knowing that your personal contributions and the money you've taken out has been correctly recorded
Small Businesses Trust Lend A Hand Accounting LLC
"What a great find! Last week I was traveling in the Northwestern US (I live in Florida), and I was in desperate need of an accurate balance sheet for a mortgage lender. Like many self employed Consultants, my accounting records were a mess. Think Mother Hubbard, and the kids with no shoes. I have used QuickBooks for years, but only for billing, payments and payroll. I had worked with a CPA a few years ago that worked on getting my records caught up. This very successful CPA in the city where I live in Florida apparently thought that I was a partner in some white glove law firm by the size of their invoices. True, I had thousands of transactions in my bank records that had not been reconciled, but I know where they should go. Time was clicking by at a fast pace. Oh, my taxes were up to date, but it took way too long to do them manually. I looked for a few forms on the internet for my balance sheet, but they never fit my specific situation. In frustration, I searched for a few things on line. Regina's Lend A Hand Accounting popped up. I gave her a call, and found the answer to my prayers. Not only did Regina help me with my Balance Sheets, I discovered that Lend A Hand is the solution for getting my books in order, at a price I can afford, and teach me how to do as much as I would like to do on QuickBooks, by myself. For me, this is the perfect sweet spot of services, for a professional that makes a good living, with an employee or two, but does not need a blue chip CPA firm, with invoices to match. Give her a try!"
Insight Human Dynamics, September 16, 2019
Flexible monthly help with your books
Help managing your bank feed

Help reconciling your accounts

Help with financial reports

On-Demand Bookkeeping Support

Help with Accounts Payable

Help with Purchase Orders

Help with customer invoicing
Flexible one-time services to help with your books
Help with your Chart of Accounts

Help setting up Products and Services

Help Setting up Locations

Help cleaning up your Accounts Receivable

Help cleaning up your Accounts Payable

Help setting up your Vendors

Help up setting up Customer Projects

Help setting up Customer Deposit/Trust Accounts

Help converting from QuickBooks Desktop

Comprehensive audit of your QuickBooks records
Know the Financial Health & Cash Position of your Business
Our bookkeeping and accounting services can help you gain the insight you need to understand your profit and losses
We're Ready to Help
When you sign up for a free account in our secure client portal, we will be ready to start helping you with your bookkeeping and accounting.
When you're ready, you can easily select the services you need, all at low, flat fee prices.

Call us for Bookkeeping help
We take your calls from 7am – 7pm and even on weekends!

Text Your Bookkeeping Questions
Need a quick answer to a nagging issue? Send a text!

Email Your Bookkeeping Questions
And of course, sometimes an email does the trick!