The QuickBooks Online Balance Sheet includes Company Assets, Liabilities and Equity. Note that all accounts that deal with the Financing of your Business are on your QuickBooks Online "Balance Sheet Report". This report includes your Business "Assets" such as your bank accounts, equipment, vehicles, buildings, property, inventory and what your customers owe you, which is called you're A/R or "Accounts Receivable".
It also includes your Business "Liabilities" such as your credit card accounts, loans, sales and payroll taxes and what you owe to your vendors, which is called you're A/P or "Accounts Payable". Lastly, this report shows your "Equity", which includes your companies net worth.
A companies "Equity" and Net Worth is equal to its total "Assets" minus its total "Liabilities". It is important to understand that on a Balance Sheet Report, your Assets = Liabilities + Equity. It is critical to correctly record and reconcile transactions on your QuickBooks Online Balance Sheet Report.
Balance Sheets Have 2 Sides, 1 for Assets & 1 for Liability & Equity
Over the years many business owners have asked me about the meaning of a "Balance Sheet". There is a simple explanation for this report name. The "Balance Sheet" has two sides that always add up to the same amount, it is ALWAYS BALANCED.
The "Assets" are on one side and the "Liabilities" and "Owner's Equity" is on the other side. The "Equity" section of a Balance Sheet shows the company's Retained Earnings and the Capital that was contributed by each Shareholder of the Business.
This Balance Sheet Report is very important because it is a Statement of the Financial Position and health of the Business at any given time. If your total "Asset" balance is not greater than your total "Liabilities" balance, there is reason to be concerned about the viability of your Business.
Balance Sheet Accounts are often referred to as "General Ledger" Accounts that historically were "numbered" to keep track of financial transactions and prepare Financial Reports such as the Balance Sheet Report. In QuickBooks Online, you can choose to "Enable account numbers" under "Chart of Accounts" in the Advanced Company Settings.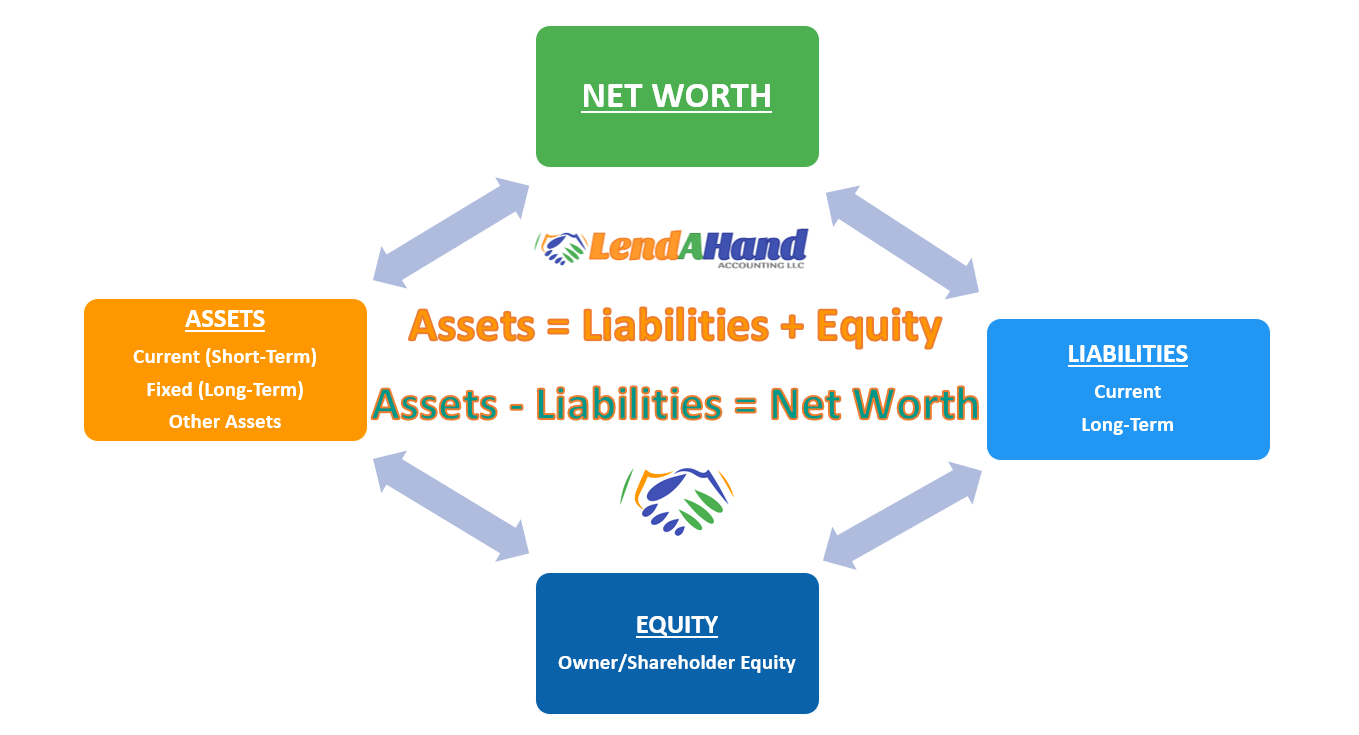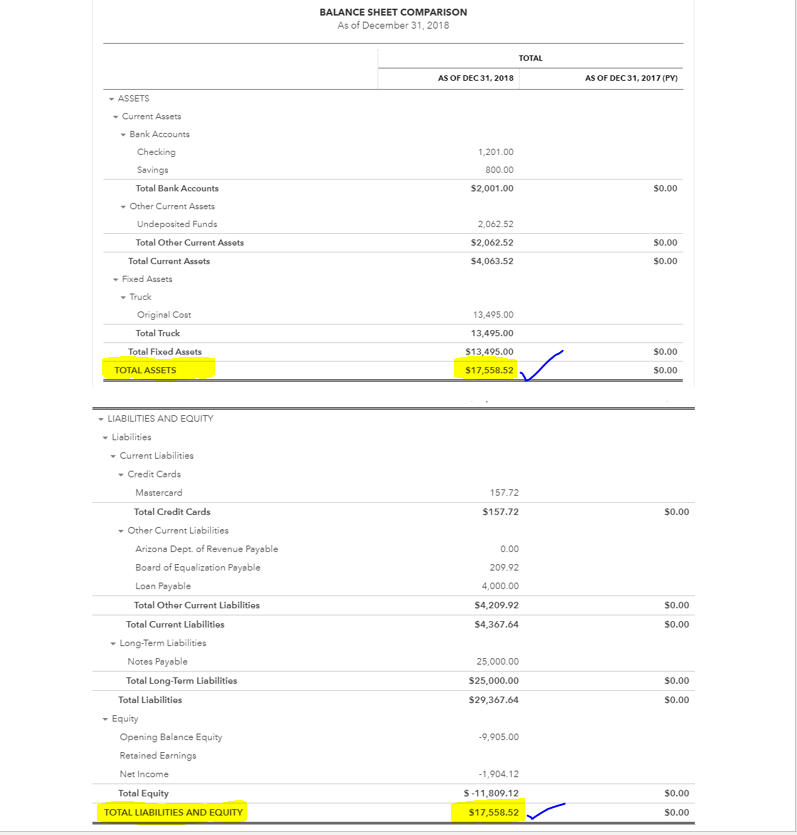 Accounting and Bookkeeping Support by a QuickBooks ProAdvisor Program Member
I founded Lend A Hand Accounting because I believe accounting and bookkeeping services should be affordable, efficient, and flexible. We use flat fee pricing, which makes our accounting services a comfortable fit for any budget. At Lend A Hand Accounting, we've found a formula that really works! You select the accounting services you need, and control when you want to start or stop services. It is all in your hands! We've cut out the need for endless phone calls and long trips to the accountant's office.
Feel free to call or text me now at 360-637-4799. We can also get started right away. Go ahead and create a free account and we can automatically look at your books and let you know where you stand.
We really appreciate your business and look forward to serving all of your accounting and bookkeeping needs. Thanks again!
Gina
The Content is for informational purposes only, you should not construe any such information or other material as legal, tax, investment, financial, or other advice.