Our firm utilizes the Uncategorized Income account as a holding account for unknown Income that needs additional information before it can be categorized to an Income account. Note that unknown money received will be categorized as Uncategorized Income even if it turns out that it is a vendor refund or an equity transaction such as an Owner Investment.
QBO Uses the Uncategorized Income Account in Your Bank Feed
When QuickBooks Online downloads your bank or credit card transactions, it attempts to use rules engine technology to determine the income account to categorize your transactions to. When it cannot figure it out, it automatically assigns amounts received to the Uncategorized Income account. It is easy to tell if a transaction is a refund by identifying who the money was received from, if it is a vendor, it's a vendor refund. QBO does not know where to categorize money received if it not received from a customer.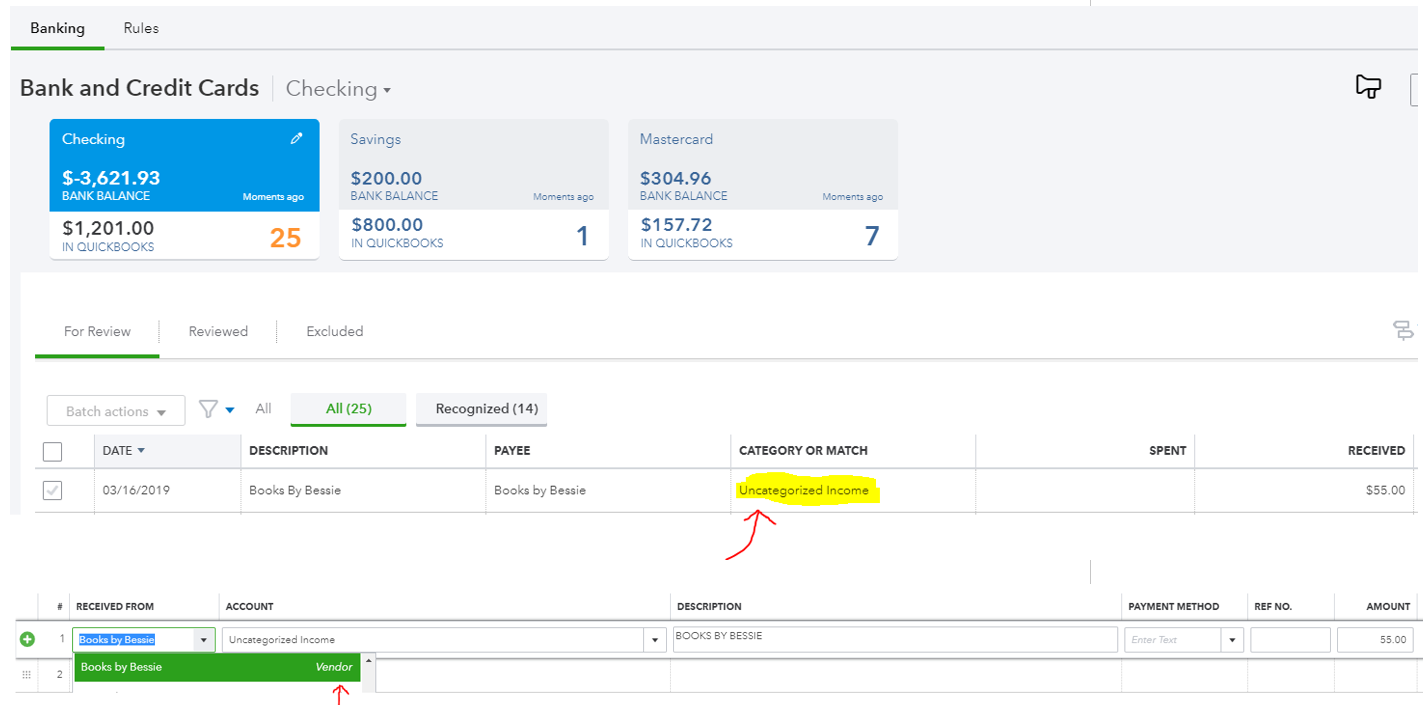 Your Personal Guide to Seamless Accounting: Advanced QuickBooks ProAdvisor at Your Service
Hey there! I'm Gina, and I'm the proud co-founder of Lend A Hand Accounting. Why did I start this? Well, I believe that everyone should have access to affordable, efficient, and flexible accounting and bookkeeping services. It's all about making sure these essential services fit snugly into your budget without any fuss.
We've ditched the traditional hourly rate system and adopted a flat fee pricing. You might be wondering, "Why does this matter?" Well, this way, you know exactly what you're paying for upfront and there are no unexpected surprises. You get to pick and choose the accounting services you need, like a customized menu. And the best part? You're in complete control of when you start or stop using our services. We're essentially just a call or a text away, no need for endless phone calls or draining trips to the accountant's office.
I'm not just any accountant though. I'm an Advanced QuickBooks Online ProAdvisor. That means I'm equipped with advanced expertise and resources to help you leverage QuickBooks Online to its full potential. My goal is to make your accounting process smooth and efficient so you can focus on what you do best – running your business.
Ready to get started? Reach out to me directly at 360-637-4799. We can even kick things off immediately if you're ready. Simply create a free account, and I can instantly take a look at your books and let you know where you stand.
At the end of the day, we're here to serve you. We really appreciate the trust you place in us and we're eager to meet all of your accounting and bookkeeping needs. Looking forward to being part of your team!
Take care,
Gina
The Content is for informational purposes only, you should not construe any such information or other material as legal, tax, investment, financial, or other advice.
Clear Uncategorized Income Prior to Your Monthly Reconciliations
If an Uncategorized Income transaction needs to be categorized as a vendor expense refund, you can open the deposit transaction and select the vendor and expense account that should be credited for the vendor refund, then save and close. If an Uncategorized Income transaction needs to be categorized as an Owner Equity Contribution, then you can open the deposit transaction and select the Equity Account for Owner Investment or Contributed Capital. If an Uncategorized Income transaction is a result of missing or miss-matched customer invoices, invoice payments, or sales receipts, you will need to correct this. You would start by selecting Undo to the adding of the deposit under Reviewed tab in the bank feed. Then you create the sale, payment, and bank deposit to match the deposit in the bank feed.