Technology can frustrate small business owners when they do not know how to use it. It's enlightening to reflect-back to our first experiences categorizing income and expenses and transferring money between accounts in the QuickBooks Online bank feeds. At first, we found it challenging and confusing to use this new cloud accounting application. Nothing was familiar, but we expected it to be. There was so much we didn't know, and many of our peers had historically discouraged the practice of connecting bank and credit card accounts to QuickBooks. Many important lessons were learned while mastering the use of the QBO bank feed. We've developed a deep understanding of the frustrations of small business owners using QuickBooks Online.
Know What To Do & What Not To Do in Your QuickBooks Bank Feed
Among the many valuable lessons I've learned, an important one was to NOT indiscriminately add and match transactions within the QuickBooks Online bank feeds. We like to say, "Green does NOT mean GO in QBO". You must review the transactions within your bank feeds carefully, regardless of whether the rules engine technology built into QuickBooks Online shows you "at-a-glance" that it has found a match or magically knows the income or expense account you want to use to categorize a transaction. The rules engine technology is far from perfect. QuickBooks Online will automatically assign the expense account that you last used for the same vendor, and it will try to match a deposit amount to a customer invoice amount that may not be related to the bank feed deposit in question. My best advice here is to pay attention to the details!
Use the Order of Operations to Transfer Money Between Accounts
You must make transfers between your connected accounts in the order that they actually happened. The rules engine technology built into QuickBooks Online will automatically assume that you are making a transfer to and from the same account you made a transfer to and from previously. Incorrect transfers between accounts can cause massive confusion and frustrating problems with account reconciliations. DO NOT become a robot and make bank transfers within your QuickBooks Online bank feeds. You must review the transfers between accounts within your bank feed carefully against your bank activity, regardless of whether QuickBooks Online seems to know the "to-and-from" accounts involved in the bank transfers.
Create Bank Rules to Automate Your Bank Feed Categorizations
If you make recurring vendor purchases that are always categorized to the same expense account, you should create custom bank rules in QuickBooks Online. You can create bank rules that automatically post the transactions to the vendor and expense accounts of your choice. Using bank rules will save time when categorizing bank feed transactions and reduce bookkeeping errors.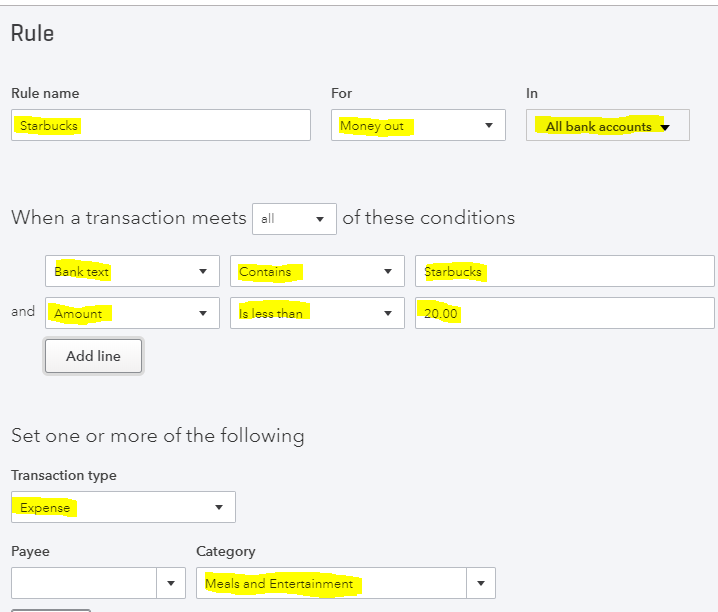 If you make recurring owner draws for the same amount from your operating account, you should setup a custom bank rule. You can create rules that will automatically post a draw against your Owner Draw Equity Account.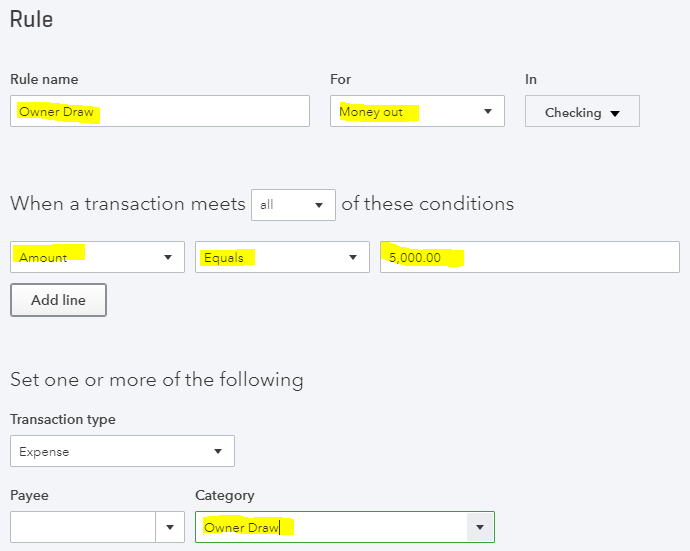 If you make recurring transfers to a QuickBooks Online connected savings account from your operating account, you should set up a custom bank rule. You can create rules that will automatically match savings transfers from your business operating account to your business savings account.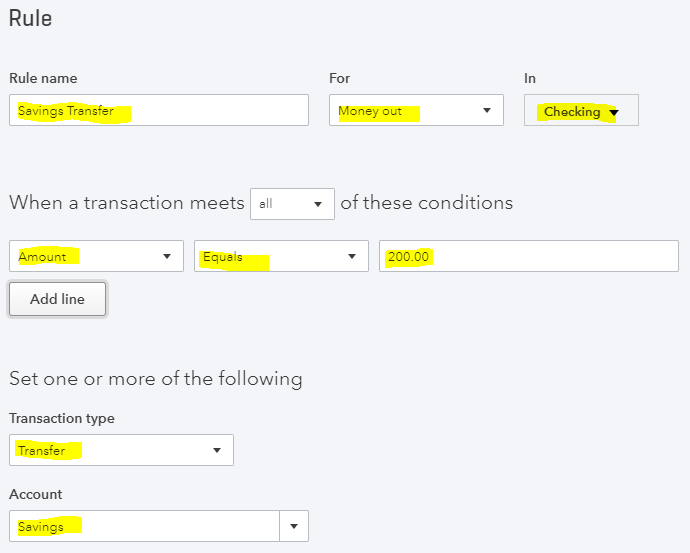 Understand How to "Undo" Categorized Bank Feed Transactions
It is okay to "undo" previously added bank feed transactions in QuickBooks Online. In fact, it is important to understand how, when and why you need to undo or "exclude" transactions in your bank feeds. There is no need to be afraid of this cloud accounting application, it was designed for small business owners just like you. There is an audit log in QuickBooks Online that will tell you everything you (or your staff) does in your QuickBooks Online account. When in doubt, check the audit log to see exactly what happened. In our experience, connecting bank and credit card accounts to QuickBooks Online significantly reduces the time that it takes to manage your books and reconcile your monthly account statements.
We've learned to love the Quickbooks Online Bank Feed, and so can you!
Your Personal Guide to Seamless Accounting: Advanced QuickBooks ProAdvisor at Your Service
Hey there! I'm Gina, and I'm the proud co-founder of Lend A Hand Accounting. Why did I start this? Well, I believe that everyone should have access to affordable, efficient, and flexible accounting and bookkeeping services. It's all about making sure these essential services fit snugly into your budget without any fuss.
We've ditched the traditional hourly rate system and adopted a flat fee pricing. You might be wondering, "Why does this matter?" Well, this way, you know exactly what you're paying for upfront and there are no unexpected surprises. You get to pick and choose the accounting services you need, like a customized menu. And the best part? You're in complete control of when you start or stop using our services. We're essentially just a call or a text away, no need for endless phone calls or draining trips to the accountant's office.
I'm not just any accountant though. I'm an Advanced QuickBooks Online ProAdvisor. That means I'm equipped with advanced expertise and resources to help you leverage QuickBooks Online to its full potential. My goal is to make your accounting process smooth and efficient so you can focus on what you do best – running your business.
Ready to get started? Reach out to me directly at 360-637-4799. We can even kick things off immediately if you're ready. Simply create a free account, and I can instantly take a look at your books and let you know where you stand.
At the end of the day, we're here to serve you. We really appreciate the trust you place in us and we're eager to meet all of your accounting and bookkeeping needs. Looking forward to being part of your team!
Take care,
Gina
The Content is for informational purposes only, you should not construe any such information or other material as legal, tax, investment, financial, or other advice.